How to Clean Rotary Valves in 4 Minutes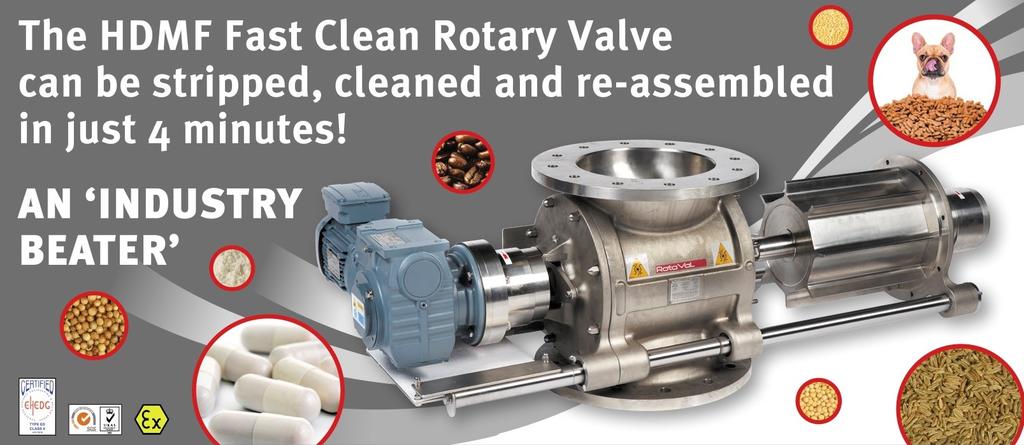 Minimal Down Time
Better Quality Control
Increased Productivity
Safer & Easier
Rota Val's Fast Clean rotary valves have transformed production efficiency for many customers. With a simple, ergonomically efficient mechanism for cleaning the valve at product changeover with only a single tool required, Rota Val Modular Fast Clean valves require only minutes per changeover which can save hours of production time a month
Cleanliness in production and the ability to guarantee that no material residue carries over when products change is a critical factor for many manufacturers. At the same time, production pressure in a busy factory is ever-present, and it is vital that downtime is minimised.
Rota Val's Modular Fast Clean valves are easy to work with, with patented RotAlign™ and bottom mounted sliding rails allowing the valve rotor to slide out to be easily cleaned then slide back in with minimum fuss. All the operator needs to do is release the air supply and undo a few bolts, easily accomplished with a single spanner.
Fast Clean Rotary valves provide minimal downtime, better quality control with increased productivity that's safer and easier for the operators.