Our blog
RotaVal Featured on Business Leader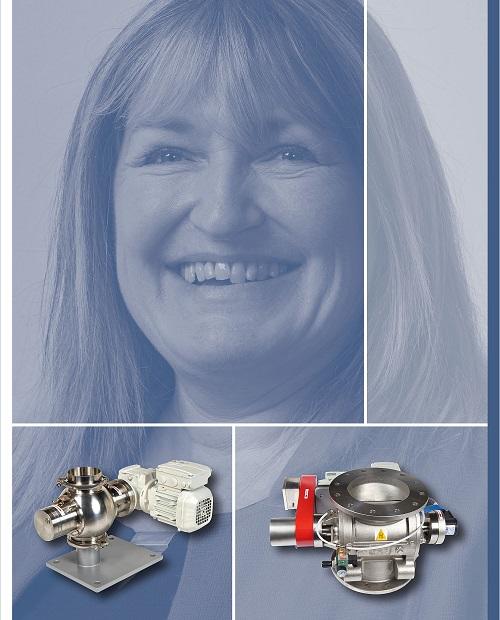 Beverley recently met with a group of engineering and IT business leaders to discussing the challenges currently facing their recruitment campaigns. With a small number of accessible talent and increasing expectations from employees, there is concern."We still find it very difficult to employ engineers at any level. We don't necessarily…
Gericke & Rota Val Exhibit at PPMA

Gericke & Rota Val Join Forces for PPMA ShowWith plenty of systems, rotary valves and components for the food industry, Gericke and Rota Val are joining forces to exhibit together at the PPMA Show.The show is at the NEC, Birmingham 25-27th September 2018.Gericke will be launching their new GS Centrifugal…
Money Raised for Julia's House

Following the World Cup 2018 sweepstake, we have now raised a total of £329 for Julia's House. We are pleased to be supporting such a great cause!
Bulkex 2018

Join us for BULKEX18: Bulk Handling Tomorrow's World, at Eastwood Hall on 17 – 18 October.With a pronounced technical emphasis, the conference is focusing on current and impending opportunities and achievements in the bulk materials handling industry. BULKEX promises a programme of eminent speakers.The inspiring speakers will be delivering insights…
Visit us at the PPMA Show in September

Come along and see our new Hypergienic Rotary Valves on display at the PPMA ShowYou can register here https://ppma18-visitor.reg.buzz/?invite=UUN9U7VQN5
Rotary Valve Expert Paul Bailey to present at CHOPS 2018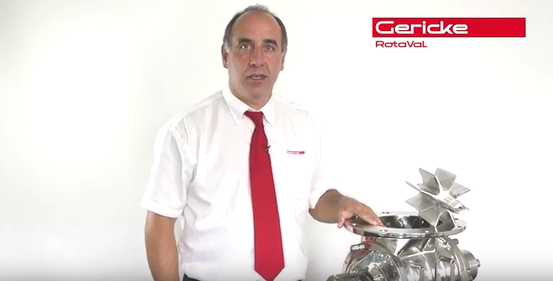 Our Rotary Valve Expert, Paul Bailey will be presenting at The International Conference on Conveying and Handling of Particulate Solids (CHoPS) on Friday 14th September, The University of Greenwich. Register https://lnkd.in/exkckTH hear how Rotary Valve specification makes a difference to conveying performance
Editorial in PECM Magazine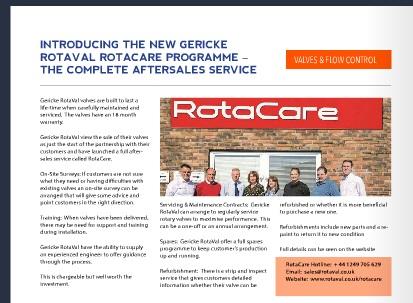 We had some nice editorial on our new RotaCare Programme in the latest edition of the PECM Magazine.
Gericke RotaVal Elbows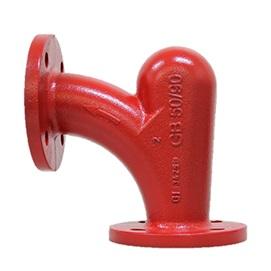 The elbow considerably reduces degradation of conveyed material and avoids formation of angel hair through its patented deflection chamber which reduces turbulence and friction. Its longer life saves you maintenance cost and time.Advantages Its compact design reduces costs for pipe support and installation │Its automatic self-purging design at speeds above 15…
What is a Low Lifetime Cost?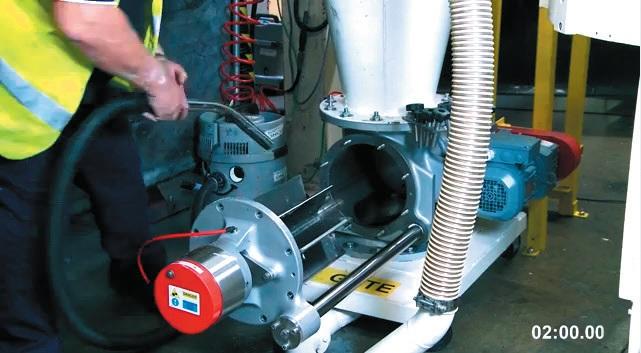 At Gericke RotaVal we realise the importance of not just the purchase price but also the lifetime cost of rotary valves.When making a decision to buy a rotary valve it is also important to consider other costs such as operating downtime, cleaning schedule, maintenance (preventative and unplanned), spares and length of warranties.Choosing our USDA…
Visit the ACHEMA Show in Frankfurt 11-15th June 2018
Gericke will be exhibiting at the ACHEMA Show in Franfurt, 11-15th June 2018. Come along and have a chat about Rotary Valves.Hall 5, Stand C94For more details, visit the website https://www.achema.de/en.html
Rotary Valve Refurbishment
As part of our new RotaCare Programme, we can offer a strip and inspect service and give you some detailed information whether your valve can be refurbished or whether it's more beneficial to purchase a new one. Refurbishments include new parts and a re-paint to return it to a…
Gericke RotaVal now USDA Dairy Accepted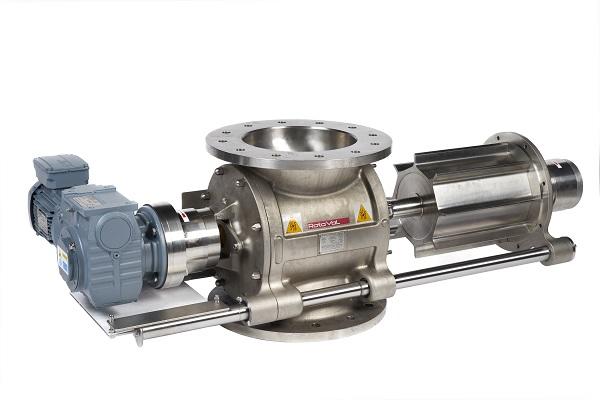 Gericke RotaVal now have the USDA Dairy accepted accreditation for their HDMF range of rotary valves.USDA (United States Department of Agriculture) accreditation means that the rotary valves meet the high standards of the United States Dairy, Food, Pet Food and other agriculture based industries